Cool! Well done Terry!
What about the wear of those wood plates, does it hold the friction with ground?
Liked your off-road session!
Have fun
Yuval
After painting I added grip tape and rubber "bumpers" to the outside of the foot plates. Seems to be holding up fine, but also very cheap to replace if necessary.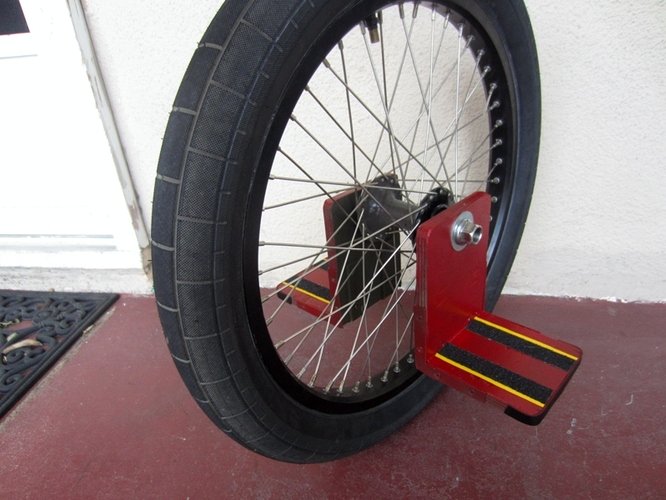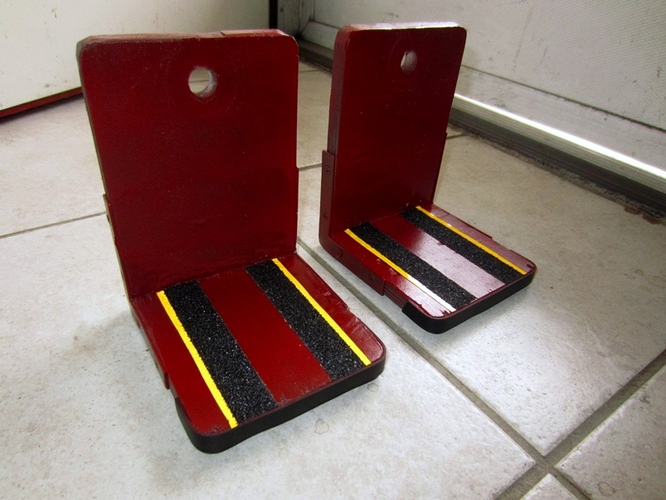 I noticed in your video you mentioned that you liked the steel platforms the most any particular reason? If you could have any design of platform you wanted what would it be? I have the resources to make the "perfect" platform and would love your input.
Here's a few I made at lunch today, the lightweight steel version wasn't strong enough as you can see but I thought I'd try super minimal…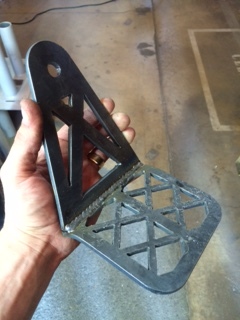 6061 Aluminum version: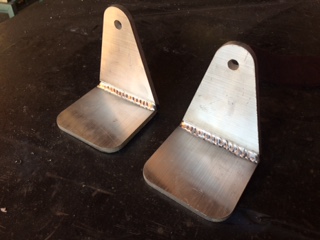 Those look great! Did you cut and weld them yourself? What welder did you use and how long did it take to make them. Also, what was the cost of the aluminum and where did you get it?
The square steel tubing plates may not win any beauty contests, but I like them best and they're lighter than even solid alum., are dead easy and cheap to make. And takes just a few minutes to mig weld. They are also super strong and because of the hollow opening, I can also add a "wheel shield/leg guard" which fits perfectly into the hollow opening of the tubing. I don't use it much anymore, but when learning, it's prevents your legs from rubbing on the wheel.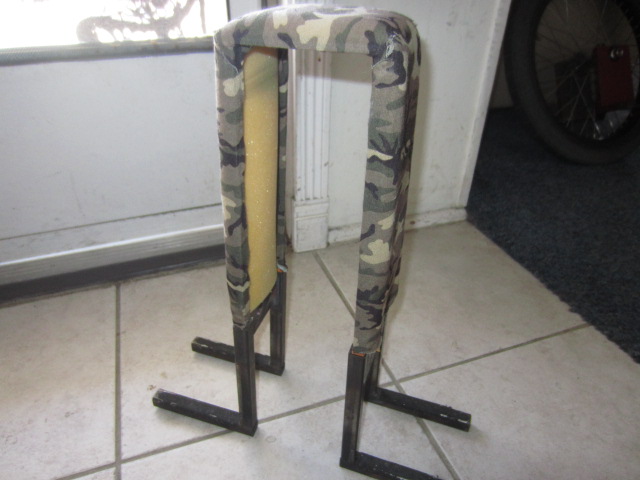 Yes, I cut and welded them myself but I have very good equipment so it took maybe 15 minutes from cad drawing to finished product. I have a Torchmate 4x4 cnc plasma table as well as a Miller 350p aluminum mig welder & Miller 180 steel mig setup. The aluminum I used was 6061 which is very easy to find in bulk or from surplus supply stores. I 'm going to play with a tubular design like yours with maybe some cool looking footplates next week. Truth is I don't even have my wheel from Amazon yet I just get bored and like to design things, haha.
Thanks for the input, once I get my wheel and test these out I'd be happy to send a pair your way.
Wow that would be awesome, thank you! Can't wait to see your next plate designs! Sounds like you have excellent welding skills along with the all right tools and more than adequate workspace. I have not yet learned to weld but can certainly see the benefits of having that skill.