im selling my kh/nimbus trials uni as i now i have a custom tryall/KH street uni.
it is made from:
KH07 19" wheelset (6 months old, barely used)
KH moment cranks. (bought from my friend who barley used them)
white tryall tyre(ridden for 2 weeks only) and a used maxxis creepy crawler
odyssey pedals and diamondback BMX pedals
chrome nimbus II frame, (with nimbus stickers removed and polished)
Qu ax silver souble bolt seat clamp.
BRAND NEW alu OR cromo post
BRAND NEW nimbus gel saddle.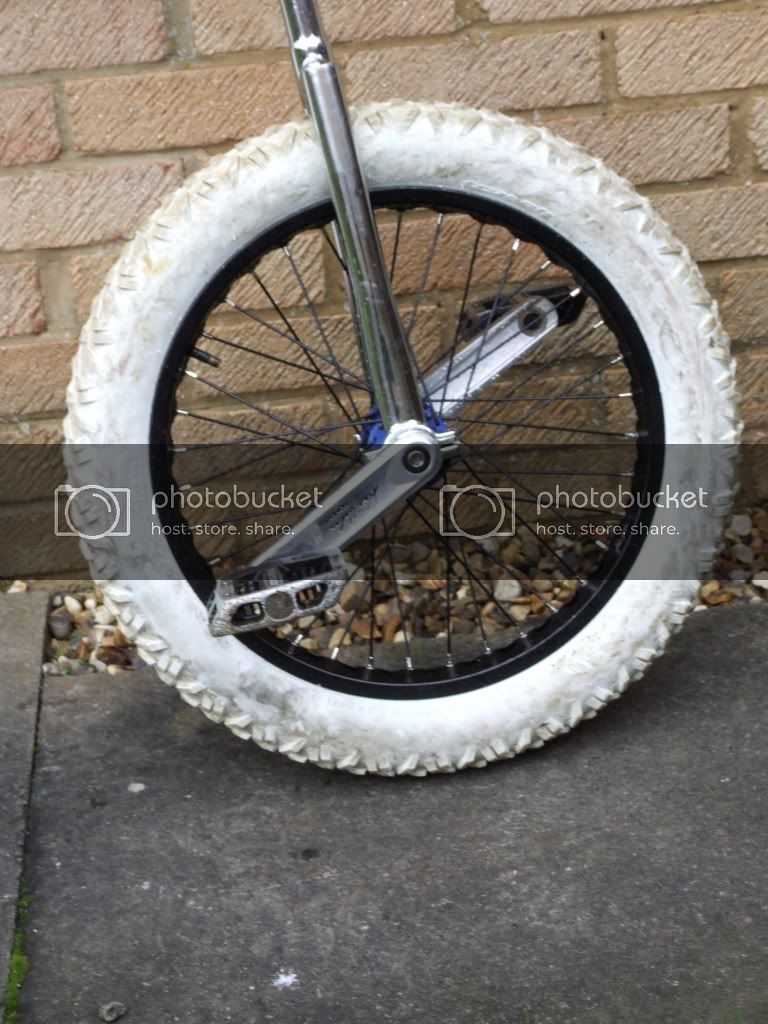 im asking for £180 as it has hardly been used and i am buying the seat and post brand new before i send it off.
if anyones intersted i'll throw in a BC wheel for £30 if you buy the trials.
thanks
simonb