How about coming down the aisle at my wedding?
Sport tails and vest by Ashley Foster.
Those are great, especially the wedding!
I've only been riding for 6 weeks so all I have it an unclassy pic of some drunk chic cheering me on outside the bar the other week


Its amazing how well I could ride after 6 beers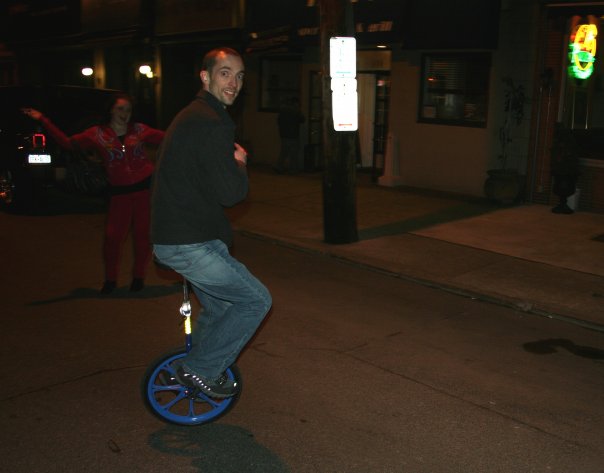 Thats a link to a girl? Unless thats you on the floor in the back LOL


Sorry for the bad quality.
Oops, didn't realize we're supposed to post pictures of ourselves. I have lots of those with me wearing a tie, but most are old analog shots. Just spent this entire morning trying to get my (NEW) multi-function printer/scanner/faxer to scan something, so don't ask…

Did a search through my keyworded digital images and came up with none where I'm wearing a tie, but here's a couple of nice ones. The first is from America's Most Beautiful Bike/Uni Ride 2006. That's where we ride around Lake Tahoe. The second is from the end of Ride The Lobster day 1; the Centurions team.