Just a little warning "before" catastrophic failure.
I should have checked, but was always too eager to ride.
Warning signs:
a.) Felt like my right foot or shoe was "leaning" a bit.
I wear the same New Balance 481v3's when unicycling and I thought the shoes were just falling apart. Like the fabric and the outsole were separating on the outer heel. I remember feeling this at least 3-4 times before the pedal broke off.
I was just about to ride on a steep offroad downhill. So, I was standing up on my pedal and kaboom…it slipped out. I also saw the ball elements from the bearing shoot out.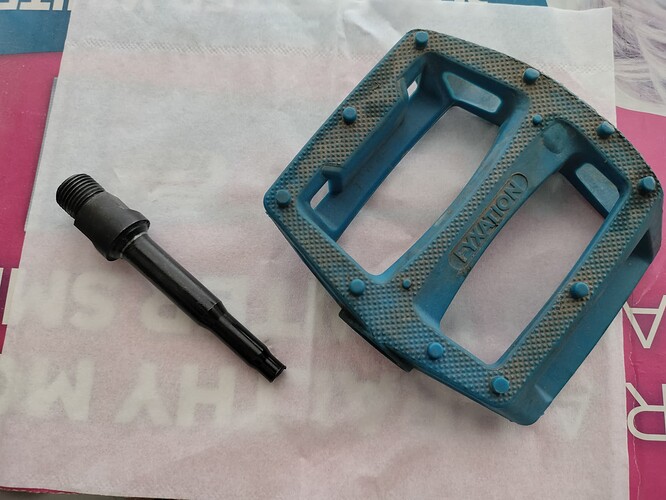 Not complaining about this brand, they've served me well for a few years with abuse. However, I should have paid attention to the weird feeling on one side, and then checked the pedal for play. I'm sure I would have caught it earlier.