who has the biggest splined wheel i have never seen anything past 24" is there?
Ben
I've seen a splined 26" and I think Jagur's 29'er was (is?) splined with Profiles.
Andrew
Doesn't Yoopers have a Profile hub on his coker?
Somebody out there must do, surely…
Phil
I'm sure I read somewhere that Jagur had a Steve Howard splined hub, I'm sure it took Profiles.
maybe i did have the biggest splined wheel i dont know but i did have a 29er with both a Steve Howard made hub and a Profile hub.i sold it to Chirokid.it now has a 48 splined hub and custom broached 138.5mm cranks on it.
check this link for the whole story
http://gallery.unicyclist.com/Super-29er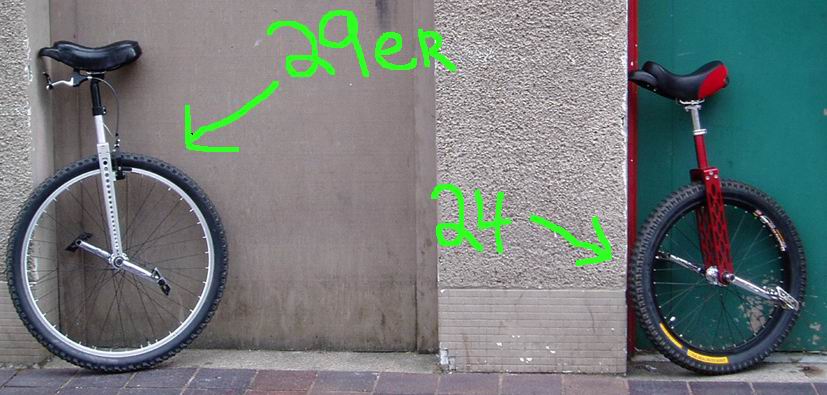 You really only need a splined axle on a wheel you're going to beat on. This usually doesn't happen on a Coker or other large wheel. I can see using one on a 29er used for MUni, but not on a road machine.
This is why i wondered i could not see anyone wanting a splined wheel past 26"
Ben
Some are now using Cokers offroad, so it is just a matter of time. It is the age old question of who has the biggest splined hub.
I'm sure I've read in past posts about people wanting to change crank lengths mid ride, so want splined cranks so they are easier to remove.