Salut à tous !

Hi to everyone !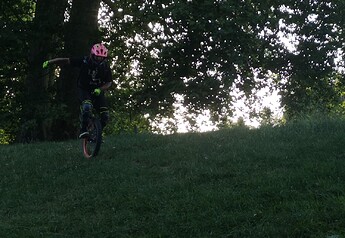 Let's introduce myself
I'm French

, 51 YO, I began Unicycle four years ago after an accident
and bored of road cycling

I just liked the challenge on one wheel and the multiplicity of disciplines that can be done on unicycles
Today, I've an intermediate level and I practice (a lot !) road unicycle, Muni and easy tricks, but I haven't did my best already on this point!

I'm working hard
to be able to do trickiest figures to also practice trial and flat
I already chat with unicyclists on a French Forum

. Coming here will be an opportunity to meet other people

and also to improve my english
So see you later !
Cheers !