Hi,
This looks me a pretty nice game to do.
Back It Up line, a person does three tricks, like these,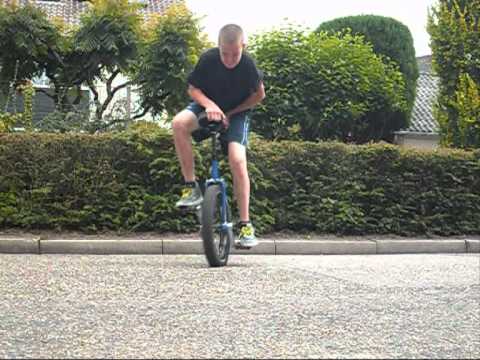 Another person does those tricks and sets three other tricks.
You can do a little combo as one trick if you want.
And, you can not go of your unicycle while you're doing the three tricks.
The tricks you are backing and what an other person has to do don't has to be in the same clip.