Curious to see what people have purchased or fabricated their brake lever extenders besides the KH star fighters.
thanks, what are those called? I'd like to get one not sure what to search for on google.
Most of the time they are called "custom spooners" in reference to the KH Spooner that was sold before the StarFighter.
Great heads. I love the beer bottle cap spooners. I use ice cube maker copper tube and zebra duct tape to make a dual position spooner. Serious kludge job. Necessary because stock position was too far away.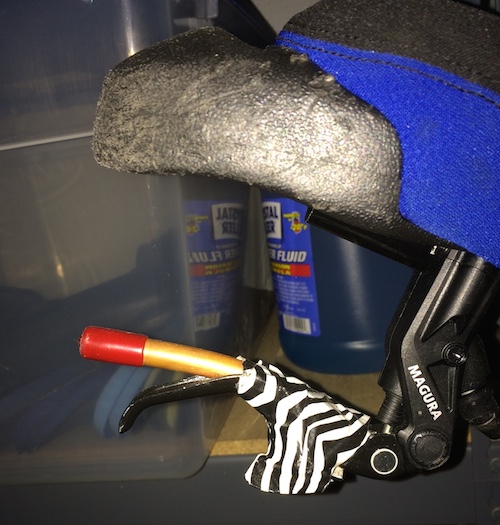 I used thermo plastic. It comes in little pellets that you drop into hot water, then when they go clear you can mould them to shape. Its also reusable so if you're not happy with the shape you just reheat it & try again. Loads in the tub & you can use it for lots of things. Mine has stood up to numerous upd's too!
Half a toilet paper roll wrapped in duct tape, but I would not advice it. This was one of those, "what was I thinking…"