So I thought I'd spend some time introducing myself because I'm spending more and more time on this site, learning and enjoying! I've been riding for nearly 10 years and started at a local circus workshop. At first sight I knew I had to master it and here I am.
Started with a learner 20" my parents got me for christmas but that quickly became inadequate for the muddy tracks around where I live (which of course had to be ridden). Then came the Koxx One 24" muni.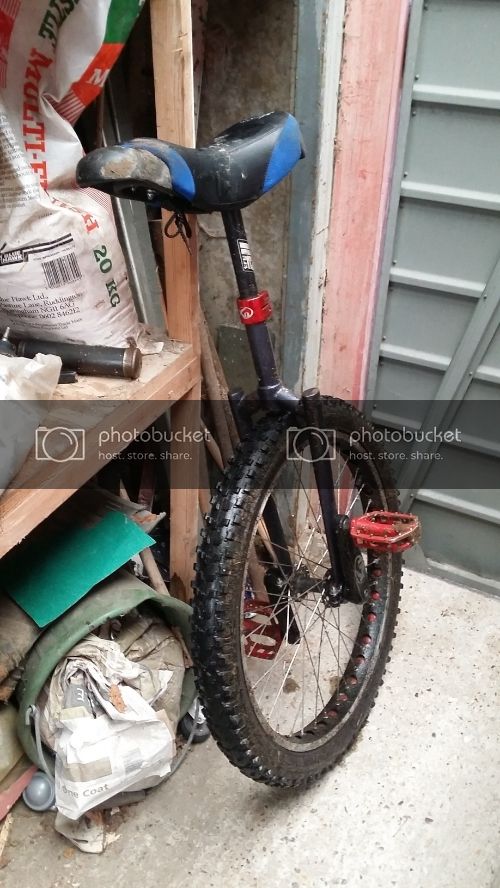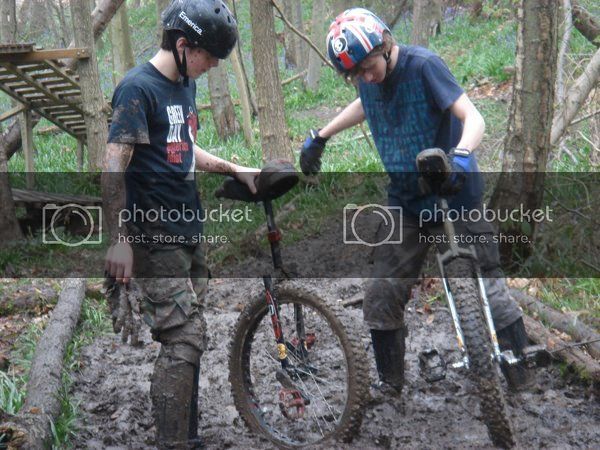 Check out where I had a glove on!

Unicycling blew my mind. I started to learn about the different styles and I started being more and more adventurous on my indestructible 24". It just held up to anything and is still going strong with no replacements to this day!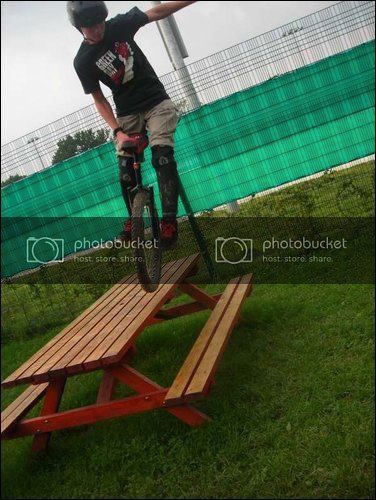 Next I decided to go for a 36" and plan some longer rides. So that's exactly what happened. This thing was a completely new beast and took a good while to get used to. However when I did it was incredible. Riding on the 24" turns heads down the street… but the 36" seems to just melt peoples brains as you glide past. I love it! (This picture was taken recently when I updated her with a Zero, T-bar and some zero q factor cranks)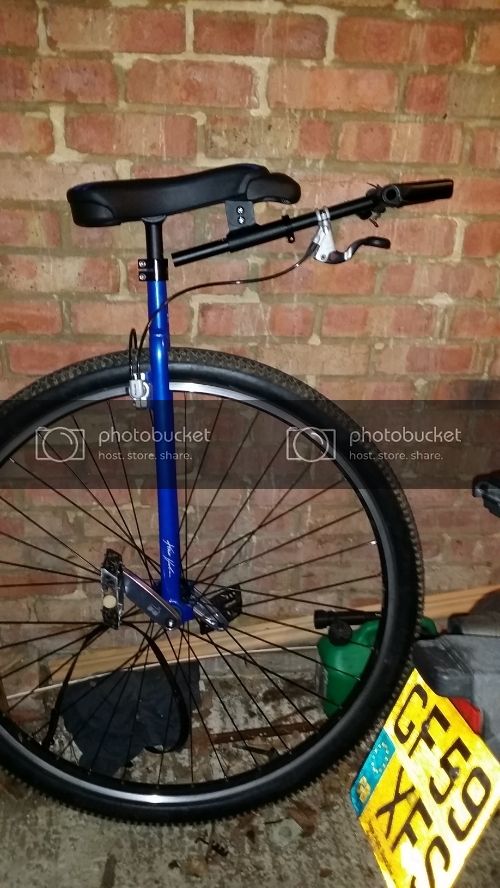 The 36" was great. I loved challenging myself with long rides and really covering some distance at a reasonable speed. What I was missing though was the technical side of unicycling. My 24" and 36" had taught me two very different styles of riding and now I was craving a trials. So recently the 2015 KH range came out and I jumped in the deep end.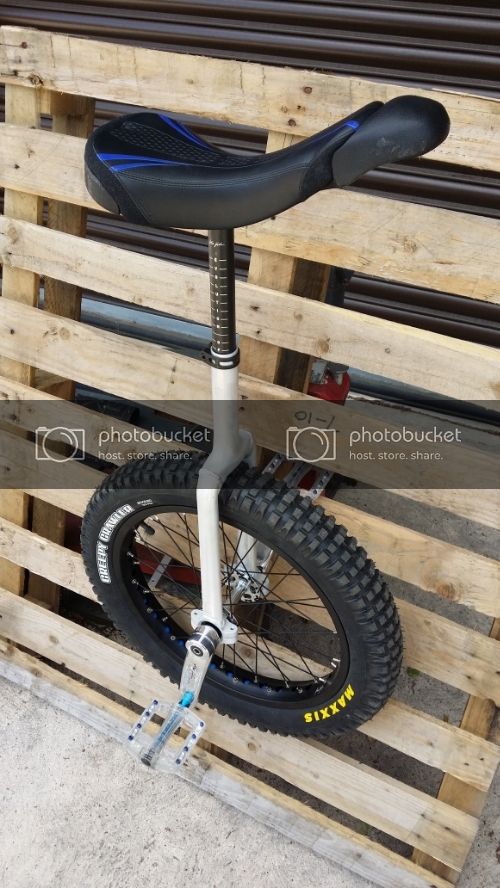 NOW THIS… This is epic. I had always thought that getting from A to B was my forte but after a few hours on the trials, I'm completely in love. The technical aspect of riding the 20" is so much different to anything before and is SO enjoyable. I'm lucky enough to have a near unlimited supply of pallets, truck tyres, planks, ladders and other things so I bet you can guess what I've been doing. Hopefully there will be a lot of improvement and I'm going to be practising as much as I can. Here is a short montage I made after my first day riding the new 20".
I look forward to interacting with this awesome community. Have a great day!