well… i didnt really bend it, but these pics turned out really cool!
heres another…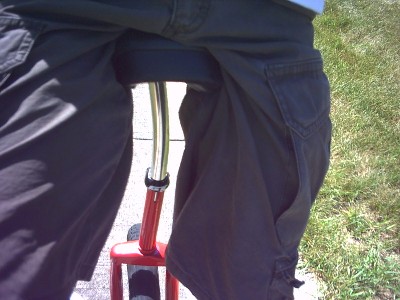 Man that hurts my eyes just looking at it…make it stop !
so thats what you get when you try to take pictures of yourself while riding a unicycle…

Let me guess: Liquefy filter in Photoshop or Photoshop Elements?
nope… all i was trying to do was ride my unicycle and take a picture of it at the same time… the shaking of me and my turning made the unicycle look bent

not for me either. my cheap cam does it to.