24" KH rim with Nimbus hub, 150mm venture crankset and 3" Duro tire- $100 + shipping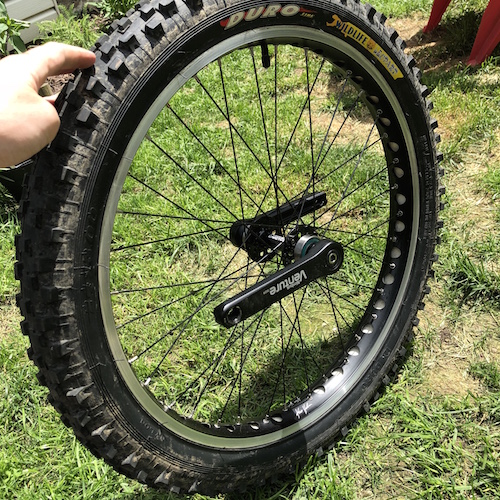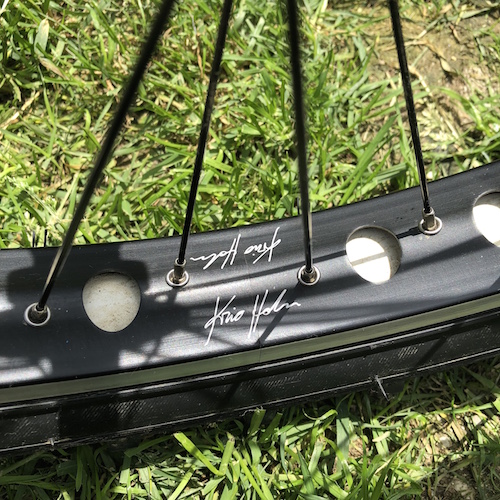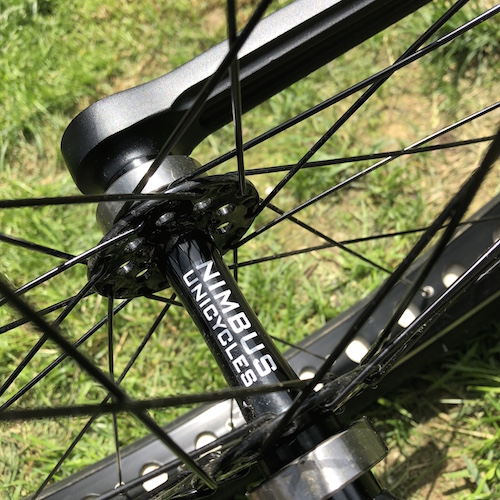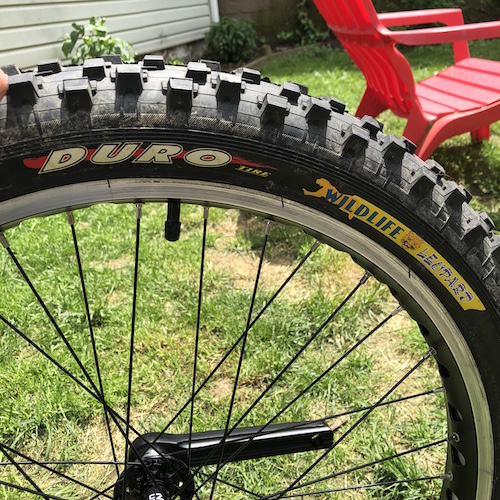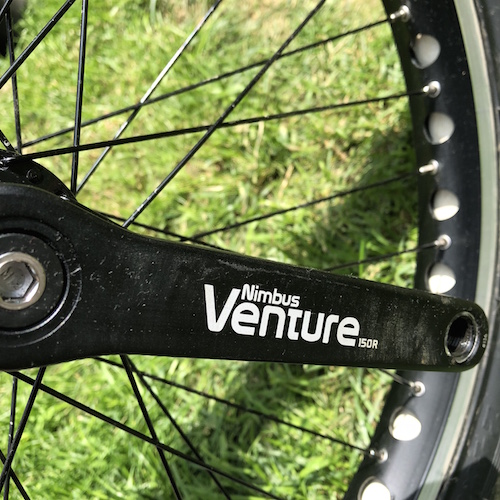 Wheel set/frame?
Hey there, noticed you have a 24 inch wheel set as well as a frame on a separate post! I Was wondering what year the frame is and also if you are willing to let the wheel and frame go in the same package!
hey, sorry i just got online to post that the set sold.