For sale or trade, like new Koxx trials unicycle with Kris Holm frame.
I've only had this uni about a month and a half. A trials uni is overkill for the type of riding I will be doing. I found a good deal on a freestyle 20 so I'm looking to sell this uni to help finance (or to trade for/towards) a 29 or 36 commuter.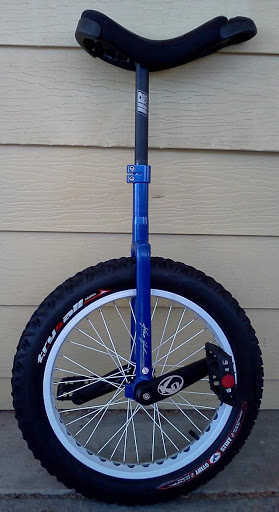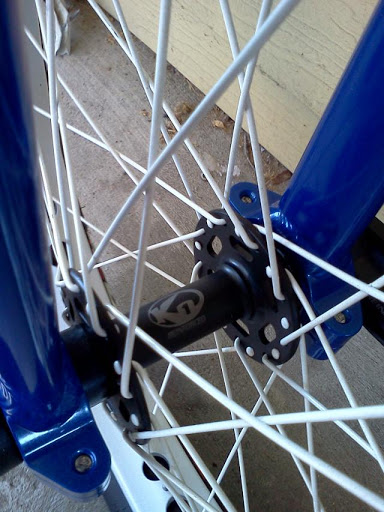 KH 20" frame & seatpost clamp
Everything else is Koxx-One/TryAll brand
;
Aluminum seatpost
black slim saddle
19" 36h rim, white w/ white spokes
reinforced ISIS hub ("Koxx ISIS", may not play nice with other ISIS cranks)
"Sticky" tire
140mm reinforced cranks
There are some small scuffs on the saddle bumpers…

…and there is minimal wear on the tire.

Your choice of pedals. Either the Odyssey Twisted PCs that are pictured above (also new) or the original Koxx aluminum pedals. I tried to paint over the crappy neon green but the paint isn't sticking very well, I forgot to scuff it first.

I am asking $300. I am also looking for a 29 or 36 uni or parts to build one. I already have a 29 rim(32h) and tire, but I am not neccessarily commited to that build if something else comes along.
I live near San Diego and I don't have any experience shipping internationally so I'd like to try and keep this transaction domestic.
Thanks,
Martin