I'm like "since when is Wonderly doing 15 foot drops???"
Muharhar 75 views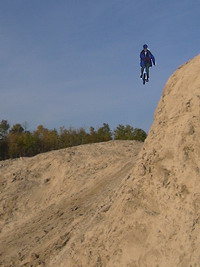 I didn't laugh out loud until I saw the pic!
oh wow! It's so well done unicyclepa
good job !
oh ok sorry… but its still a nice work
looks like that site is all april fools day'd out also
Hey that's not fair…it's not April Fools Day over here!

oh well, we still love you anyway
You'd think we'd all be expecting something like this (at least, those of us who have April Fool's day right now). I was caught completely unaware.
thats joe dyson btw, wonder if he has seen it yet
lol who ever spelt "chris holm" at the bottom right side of the screen spelt kris wrong… im confused…
I didn't open the thread because I cared so much about the pics. I just wanted to see why you made a thread for it.
Hahahahaha that's me!
Lol. So I guess you all know my alter-ego, Chris Holm

Original pic is here

http://www.deviantart.com/view/12730309/