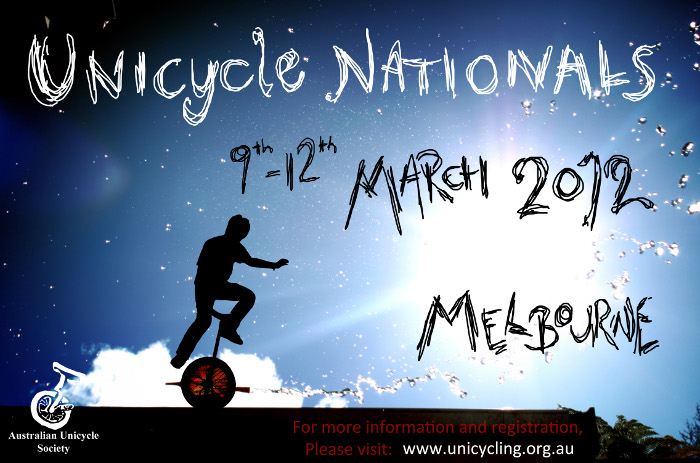 Uninats 2012 - The Australian Unicycle Nationals - are now only days away!
A fun-filled program of events is planned for the 4 day event in Melbourne, Victoria, and it's still not too late to register...
See the
Australian Unicycle Society Uninats
page for all the details.
With street, flatland, track & field, trials, freestyle, workshops, hockey, basketball, muni, 5 & 10km, video competition, T-shirts, beer and more, there's something for all riders of all ages and abilities.